Friends of Chapel Hill Public Library Big Book Sale: Members Only Sale
Please note you are looking at an event that has already happened.
Program Description
Event Details
The Friends of Chapel Hill Public Library invite bargain hunters and book lovers to their upcoming Big Book Sale—Friday, March 24th through Sunday, March 26th at Chapel Hill Public Library.
Shoppers will find an extensive inventory of gently used fiction and non-fiction books for children and adults, as well as puzzles. Prices start at only one dollar.
Friday, March 24th from 3 to 6 pm (Members only sale)
Saturday, March 25th from 10 am to 5 pm
Sunday, March 26th from 10 am to 2 pm ($10 bag sale)
The Friday sale is for Friends members only, with memberships available at the door or anytime online. Saturday and Sunday sales are open to the public. On Sunday, shoppers can bring their own bag and fill it with books for just $10.
The Friends typically hold three weekend-long book sales each year. These sales are a major source of income for the Friends, allowing the organization to support library services, special projects, and programming. The organization normally raises more than $150,000 for the library each year from the sale of books donated by the community, membership dues, and donations, which have funded projects at the library including The Circulator, new lobby furniture, world language collections, programs, and more.
Shoppers are encouraged to bring their own bags. Commercial book resellers will be charged for extra boxes supplied by the Friends.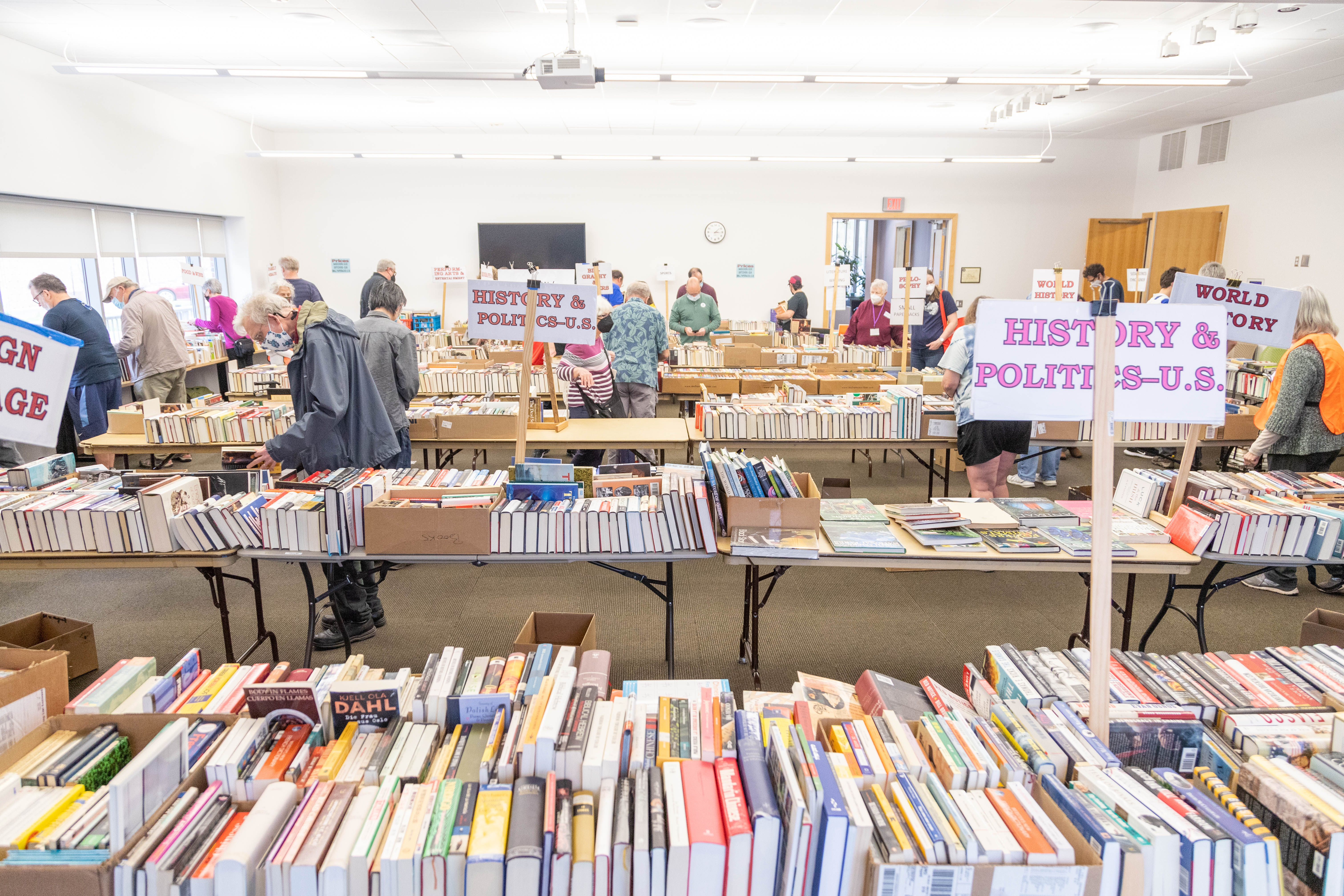 Things to Know
Accessibility
The library makes every effort to ensure our programs can be enjoyed by all. If you have any concerns about accessibility or need to request specific accommodations, please contact the library.
Photography
We frequently take photos and videos at our events. Here's what we do with them.